Best Things to Do This Summer 2023 on Topsail Island
Posted On Monday, July 17, 2023
---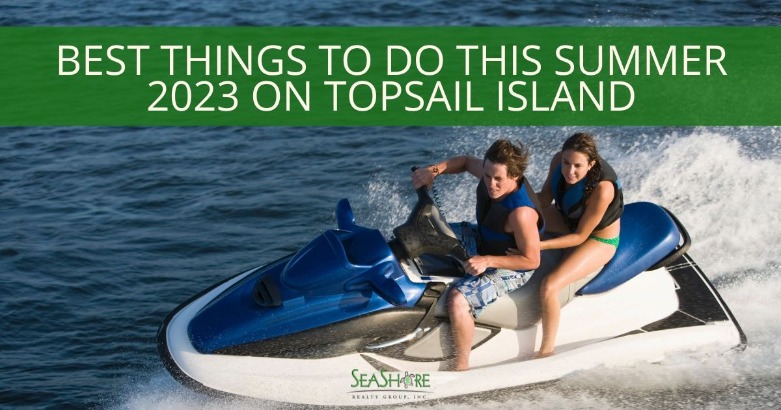 Summer is the perfect time to enjoy the sun, sand, and sea. Topsail Island offers many exciting activities and events to make your summer vacation memorable. In this article, we'll explore the best things to do on Topsail Island this summer, providing a comprehensive guide to make the most of your summer vacation at your beach rental.
Explore the Pristine Beaches
Topsail Island boasts miles of stunning beaches where you can enjoy the sun, build sandcastles, beach comb, and take refreshing dips in the Atlantic Ocean. Topsail Beach, Surf City, and North Topsail Beach are the main beach towns on the island, each offering a unique coastal experience.
Join Water Sports and Activities
For adrenaline junkies and water enthusiasts, Topsail Island is a paradise. Engage in thrilling water sports such as surfing, paddleboarding, and jet skiing. Rent a boat, explore the coastline, or go on a guided kayak tour through the serene waterways.
Embark on Fishing Adventures
Topsail Island is renowned for its excellent fishing opportunities. Join a fishing charter and cast your line into the abundant waters. Whether you're a seasoned angler or a beginner, you'll have the chance to catch various species, including flounder, trout, and red drum.
Discover Marine Life at the Karen Beasley Sea Turtle Rescue and Rehabilitation Center
A visit to the Karen Beasley Sea Turtle Rescue and Rehabilitation Center is a must for nature lovers. Learn about their conservation efforts to protect endangered sea turtles and witness these fascinating creatures up close.
Attend Festivals and Events
Topsail Island hosts a range of exciting festivals and events throughout the summer. From live music concerts and art shows to food festivals and fireworks displays, there's always something happening on the island. Check the local event calendar for Topsail and Surf City to plan your visit.
Indulge in Local Cuisine and Seafood
Topsail Island offers a diverse culinary scene, with numerous restaurants serving delicious seafood dishes. From fresh shrimp and oysters to mouthwatering crab cakes, satisfy your taste buds with the flavors of the coast. Don't forget to try the local specialty, Topsail Steamer, a low country boil packed with seafood, corn, and potatoes.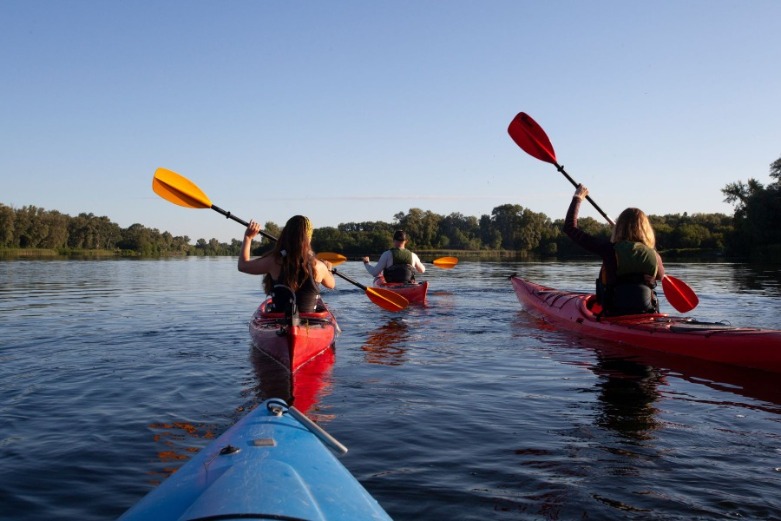 Take a Kayak or Paddleboard Tour
Explore the tranquil waters and picturesque surroundings of Topsail Island on a guided kayak or paddleboard tour. Paddle through hidden creeks, spot diverse wildlife, and immerse yourself in the island's natural beauty.
Go Shopping for Unique Souvenirs
Browse the charming boutiques, gift shops, and art galleries across Topsail Island. Find unique souvenirs, handmade crafts, and artwork to commemorate your visit and support local businesses.
Enjoy Live Music and Entertainment
Many beachfront venues on Topsail Island offer live music performances throughout the summer season. Sit back and enjoy the sounds of talented musicians while savoring a cool drink and the ocean breeze.
Visit Historical Sites and Museums
Enjoy Topsail Island's rich history by visiting its historical sites and museums. Explore the Missiles and More Museum, which showcases the island's military past.
Relax and Rejuvenate with Spa Treatments
Indulge in some well-deserved pampering at the island's spas and wellness centers. Treat yourself to a relaxing body massage, facial, or other treatments. Let your worries melt away in a tranquil setting.
Participate in Family-Friendly Activities
Topsail Island is a fantastic destination for a family vacation. Enjoy miniature golf, visit the local skating rink, or embark on various boat cruises. The island offers numerous activities that will keep both children and adults entertained.
Topsail Island is a treasure trove of experiences, offering something for everyone to enjoy during the summer of 2023. Whether you're seeking relaxation, adventure, or cultural experiences, Topsail Island is a perfect summer destination. And if you want to get a great deal on your beach vacation rental, check out our specials where you can save on select beach rentals!
Comment on this post!