The Best Spring Beach Quotes to Lift Your Spirits
Posted On Monday, March 7, 2022
---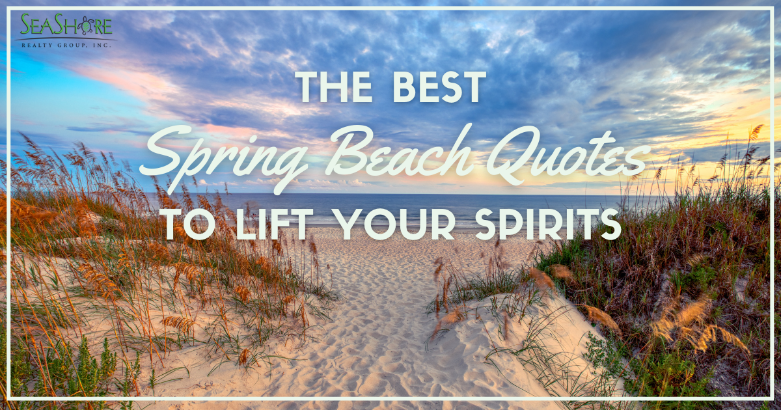 The days are getting longer, the grass is turning greener, and the sun's getting a little warmer which can only mean one thing... it's almost Spring! Here on Topsail Island, we love Spring and all of the fun it brings. We believe Spring is also one of the best times to visit the beach because it's not super-hot or crowded, but there's still tons of outdoor fun to be had! Haven't booked your Topsail Island beach rental yet? No worries, you can start planning today and be on your way to a Spring beach vacay in no time.
If you're ready for Spring on Topsail Island, scroll below to enjoy a few great beach quotes!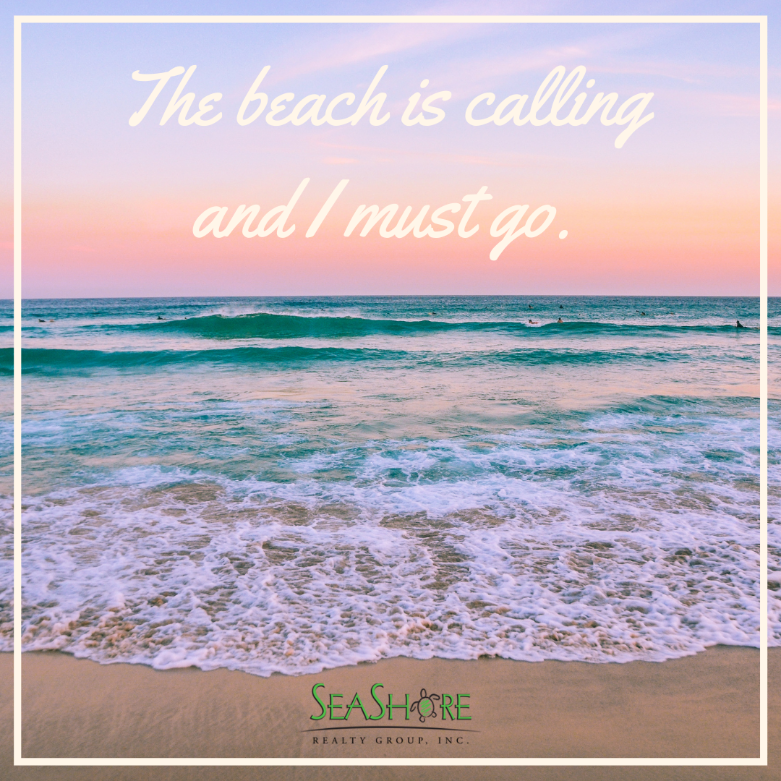 It's time to pick up your shell phone and answer that call!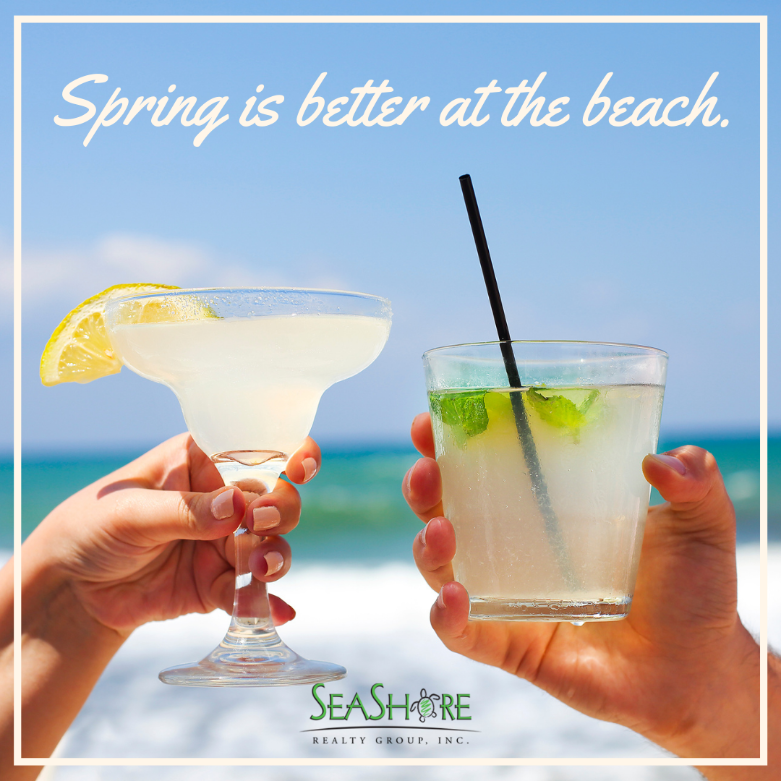 Absolutely! Spring is great no matter where you're at, but there's something so refreshing and positive about spending time during Spring on Topsail Island!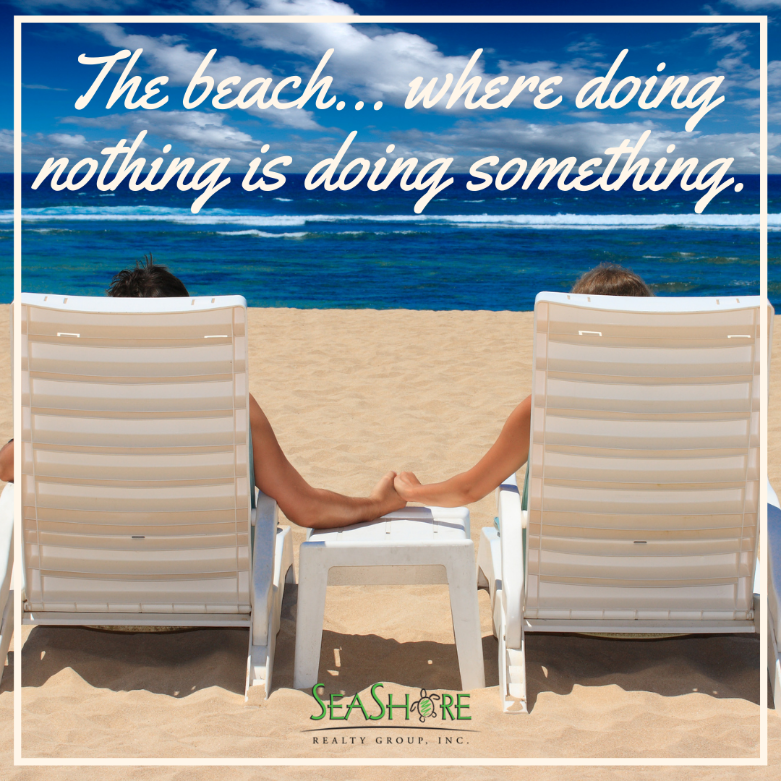 Nobody likes to waste time, but the beach is made for just that! When you kick back on the beach, doing nothing ever felt so right.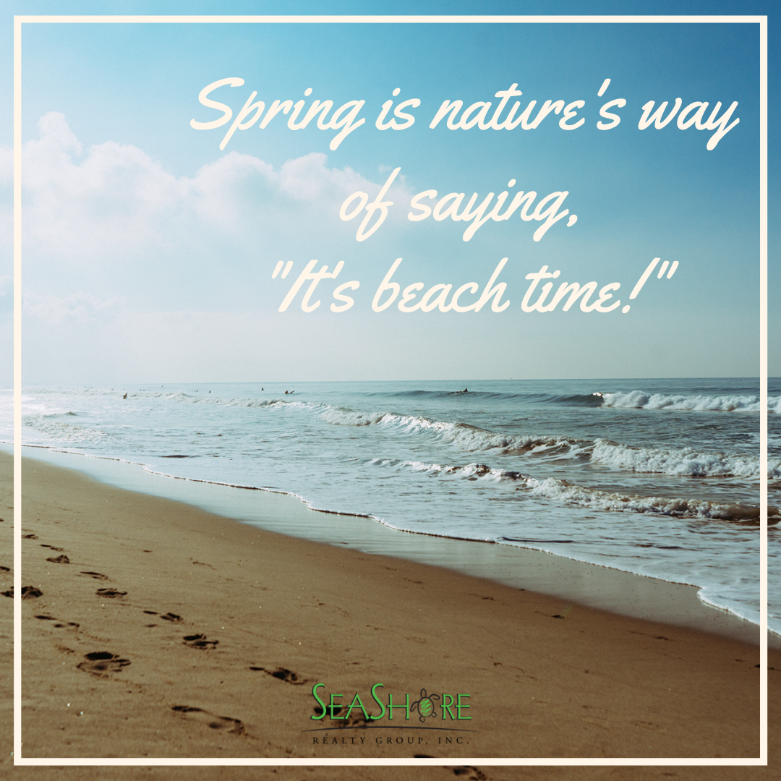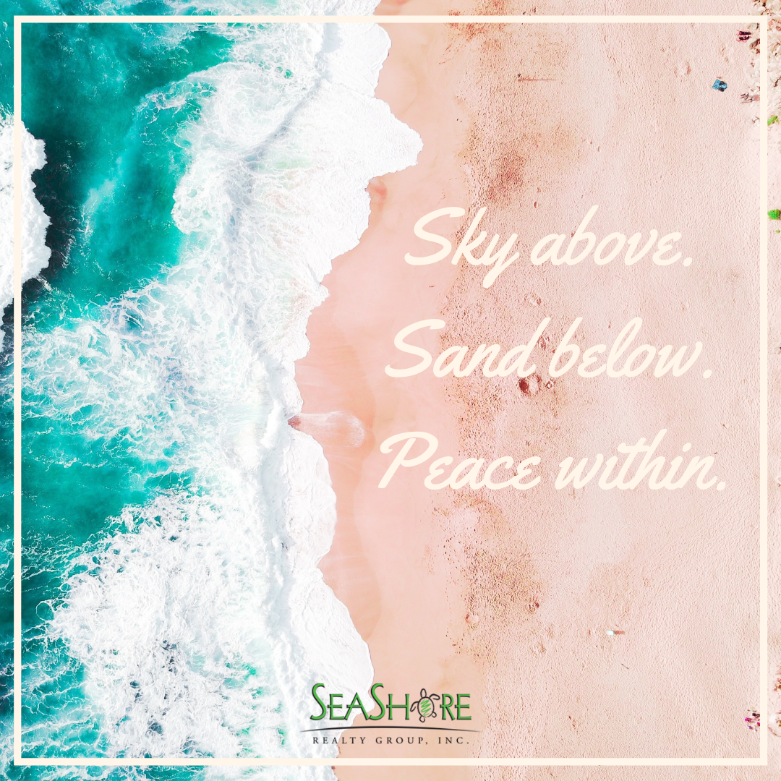 Ahhh... can't you just hear those rolling waves and smell that salty air? We're feeling relaxed already!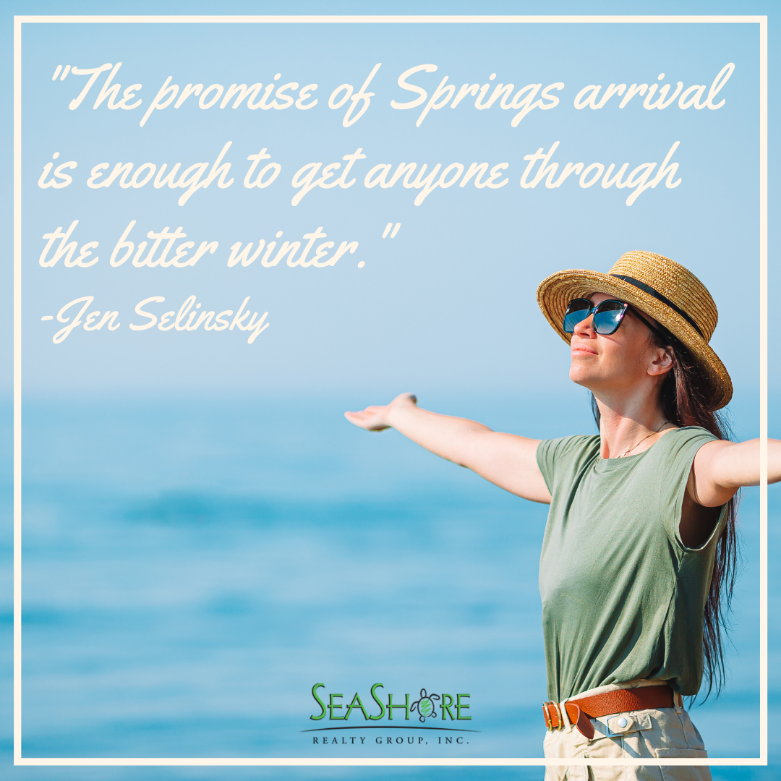 We'll be honest... we're not fans of Winter. Spring and all its loveliness gives us beach-lovers something to look forward to!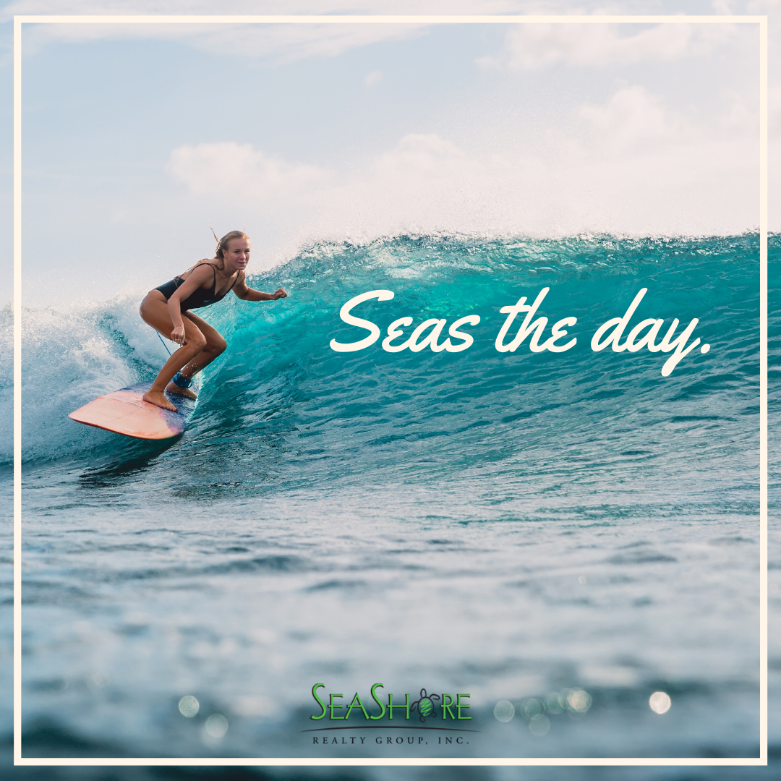 There are so many fun things to do and try this Spring on Topsail Island! Surfing and paddleboarding lessons, crabbing, shelling, local restaurants and shops, and so much more awaits.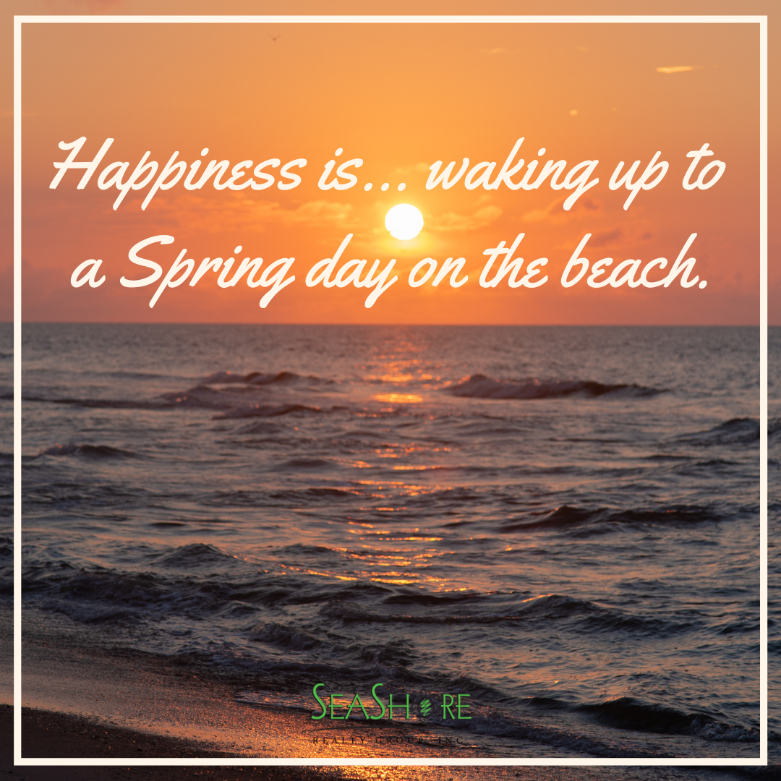 Imagine waking up in your Topsail Island vacation rental, standing on your oceanfront deck, and watching the gorgeous sunrise over the Atlantic Ocean. Sounds pretty amazing, right?!
Spring is such a wonderful time to visit Topsail Island, and if you haven't already done so, it's not too late to start planning your Spring getaway. Give us a call at 910-328-3400 or visit our rentals page to find your perfect vacation rental today! We can't wait to sea you soon.
Comment on this post!