8 Awesome Ways to Celebrate Memorial Day in Topsail
Posted On Monday, May 8, 2017
---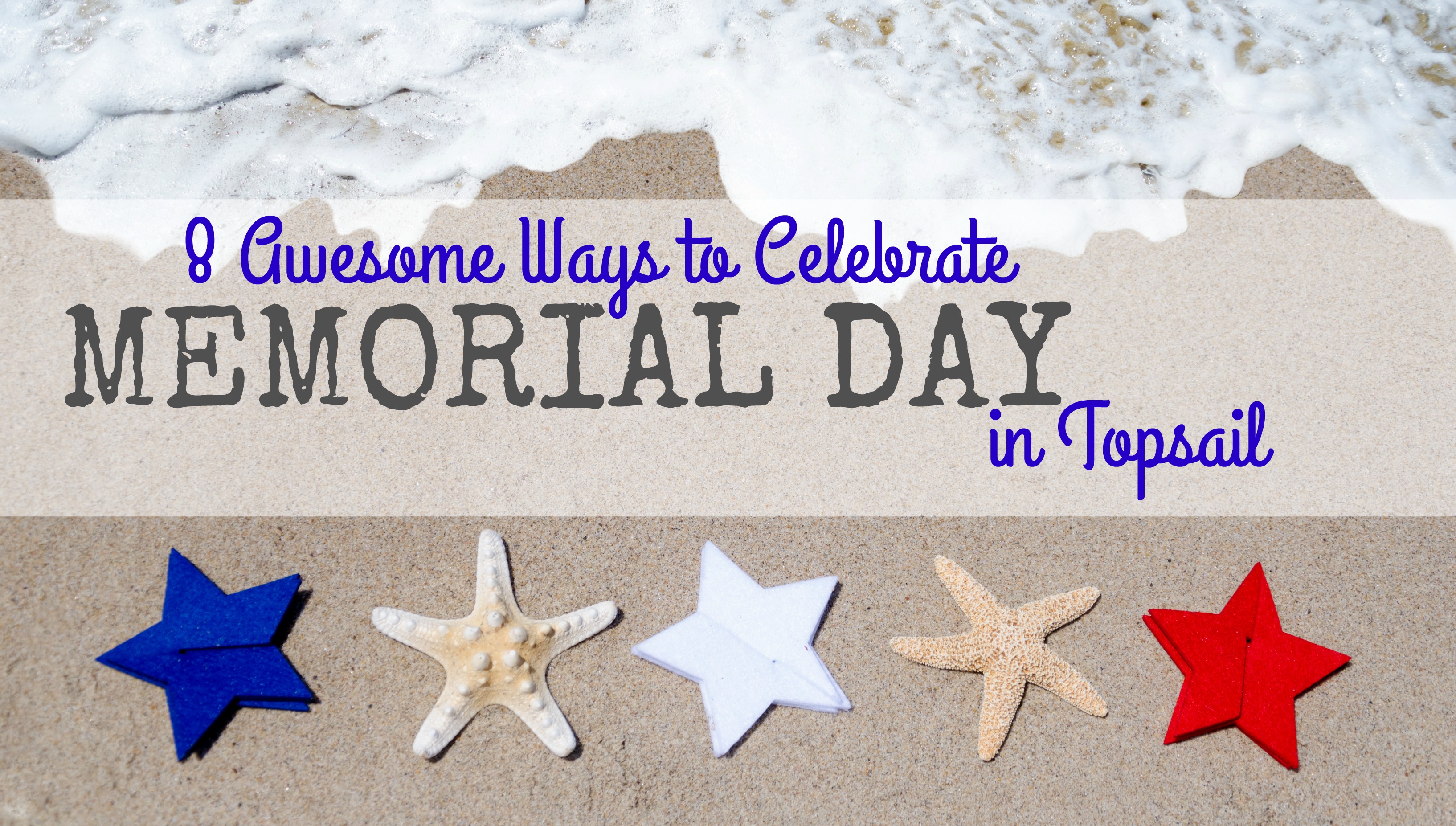 Guess what?! It is almost time to kick off another summer season! Each year, Memorial Day marks the beginning our the beloved vacation and beach season here in Topsail Island. Have you already made plans for Memorial Day this year? If not, we want to high recommend that you set your sights on Topsail Island...for a beach vacation and a Memorial Day to remember!

Why Topsail? How about gorgeous beaches, a rich military history, and an amazing atmosphere?! Here at SeaShore Realty, we want you to make the most out of your Memorial Day, so we have compiled a list of 10 really great reasons to spend your holiday with us! You don't have to try all ten, but we promise that you will love the sun, sand, surf, and Southern hospitality!!

Here are our Memorial Day top picks for Topsail Island!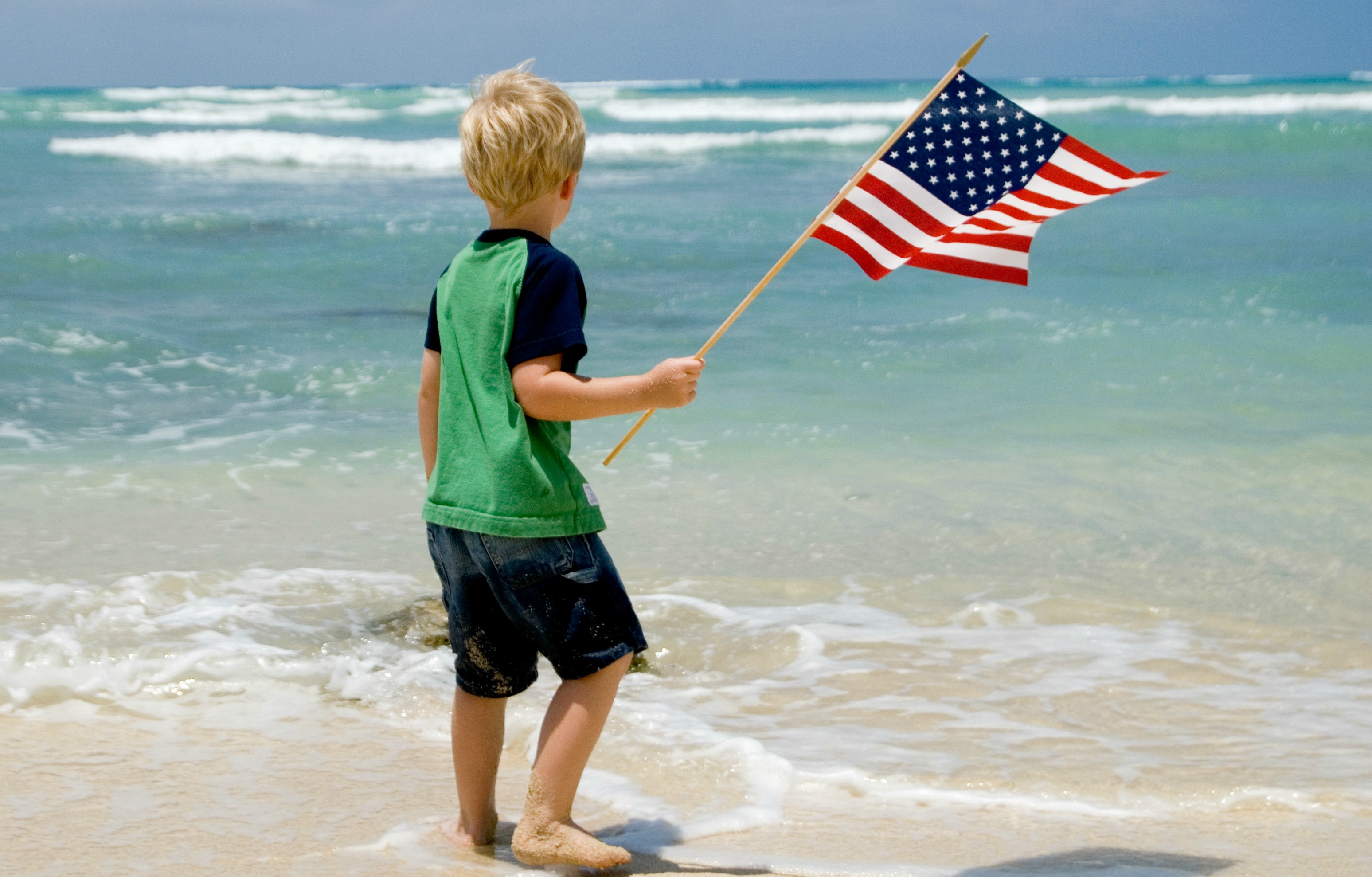 Go to the Beach!
Start your summer off right with the pristine beaches of eastern North Carolina! The beauty of the Atlantic Ocean is captivating as its waves roll onto on our sandy shores. There are so many great things to do at the beach. You can fish, swim, read a book, go shelling, build a sandcastle, go on a scavenger hunt, watch the sunset, or a host of other equally amazing activities. However you decide to spend your time on the beach, Topsail Island offers plenty of fun in the sun!
Engage in Eastern NC's Rich Military History
Topsail Island, along with and all of eastern NC, offers a rich and diverse military history. From forts the served in the Civil War, to training camps for WWI, to Women Air Force Service Pilots...and so much more. It is Memorial Day, after all, so take time to explore our military history and learn something new! You may begin to see this holiday in a new light, with a renewed appreciation.
Missiles and More Museum, Topsail Island
Fort Fisher Historic Site, Kure Beach
Discover more about Topsail Island history here!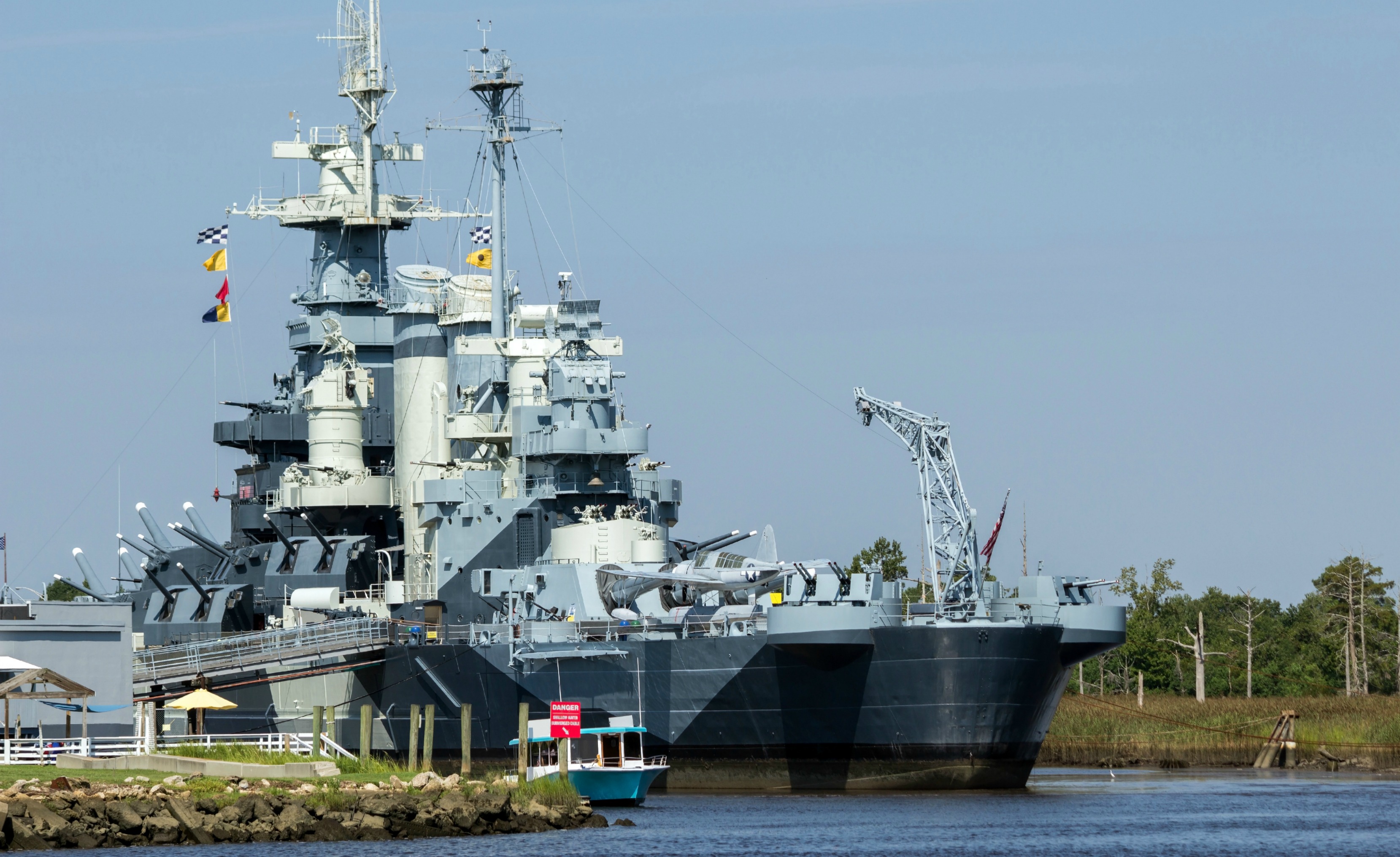 Day Trip to Wilmington or Jacksonville, NC
Wilmington, NC and Jacksonville, NC are two of the larger cities located in eastern North Carolina. Wilmington boasts of an unique military history, while Jacksonville is currently home to two United State Marine Corps bases, including Camp Lejeune and New River Air Station. Military roots and traditions run deep around here!
If you decide to head to Wilmington or Jacksonville, they are each about a 43 mile drive from Topsail Island...in opposite directions.
One must see in Wilmington over the Memorial Day holiday is the USS Battleship North Carolina. They will be hosting a special event on May 29th at 5:00pm, where you can remember those who gave their lives in service...by honoring veterans. At the Battleship's traditional Memorial Day Observance, there will be a military guest speaker, an all-service Color guard, a 21-gun salute by a Marine Corps Honor Guard, a military band, Taps, and a memorial wreath cast into the waters. This event is free with Battleship admission!
Also, don't miss out on great dining, shopping, and entertainment in these two coastal towns!!
Free Movie & Concert at Soundside Park
Who wouldn't love a free outdoor movie or concert?! On Friday, May 26th, the movie "Norm of the North" will be playing at Soundside Park, which is located at 517 Roland Ave. in Surf City. This events kicks-off at dusk (or around 8:30pm). If you're here on Saturday, May 27th, you will want to plan to attend a free live concert in the same beautiful setting, starting at 6:00pm. Grab your lawn chair or picnic blanket, and we will see you there!!
Learn about Sea Turtles
Did you know that the sea turtle nesting season for Topsail Island begins in May? What better way to celebrate this special time of year than with a visit to one of our favorite places! There is so much to learn about sea turtles, and what you can do to protect them. The Karen Beasley Sea Turtle Rescue and Rehabilitation Center is just the place to be. You can visit their website for more information.
Want to learn more about sea turtles and other ecological adventures in the Topsail area? Check out our blog titled "Marine Biology: A Topsail Summer Schedule Will Make You Smart"
Shop Local
The Topsail area has some great regional markets. And there is no better time to shop local than while on vacation! You are going to love our fresh and local flavor. From produce to seafood...they only offer the best and freshest! Be sure to visit the Surf City Summer Market, which will be hosting it's summer kick-off on May 23rd! Another great choice is the Farmers Market at Poplar Grove Plantation, going on each Wednesday.
And if you are in the mood for fresh local seafood, we have several markets that we recommend. Check out "Everything You Need to Know to be a Seafood Shopping Pro" for a line-up of markets in our area.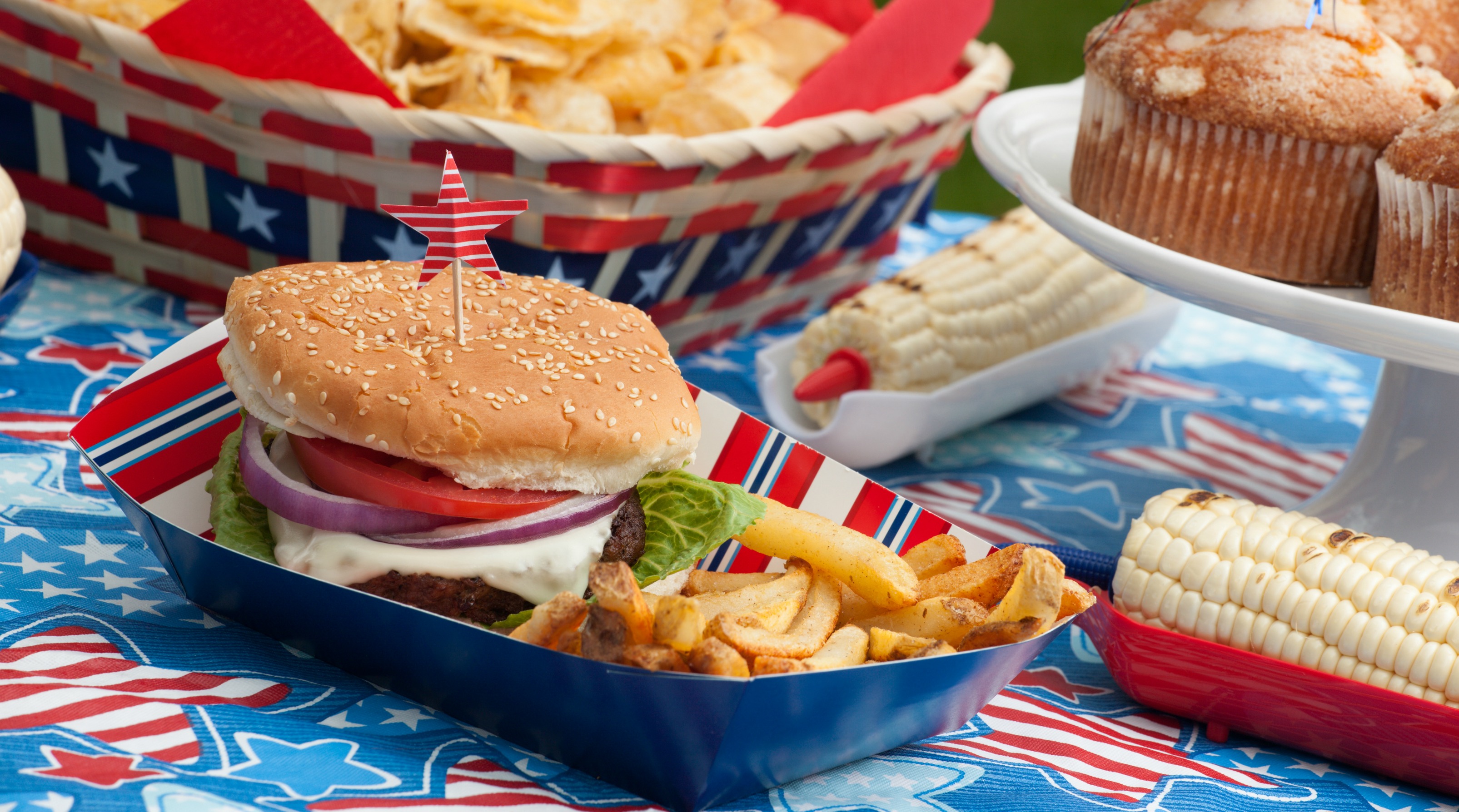 Have a Memorial Day Cookout
Put your awesome vacation rental to good use, and host a Memorial Day cookout! You can make the most out of your rental kitchen...and most of our properties come with a barbecue grill. Whether you decide to grill up some hamburger and hot dogs....or maybe something a little more fancy (can you say "throw another shrimp on the barbie"?), a cookout is a great time to relax and enjoy your family & friends.
If you haven't already booked your Memorial Day beach vacation for Topsail Island, or would like to start planning your summer or fall getaway...then give SeaShore Realty a call at (910)328-3400, or click the link below to see all of our rental specials!!
Topsail Vacation Rental Deals!
Pause for a Moment of Remembrance
Memorial Day is the perfect time for sun and fun...but if we don't take a moment to pause, and remember those who have fought & died for our freedom...then we are doing them a great injustice. Take time to thank a veteran, hug your family extra tight, and honor those who made the ultimate sacrifice for our United States of America!
---
At SeaShore Realty, we want to say a personal thank you to all of our military service men and woman...past and present. Thank you for your sacrifice, for your service, and for our FREEDOM!
How are you going to celebrate Memorial Day??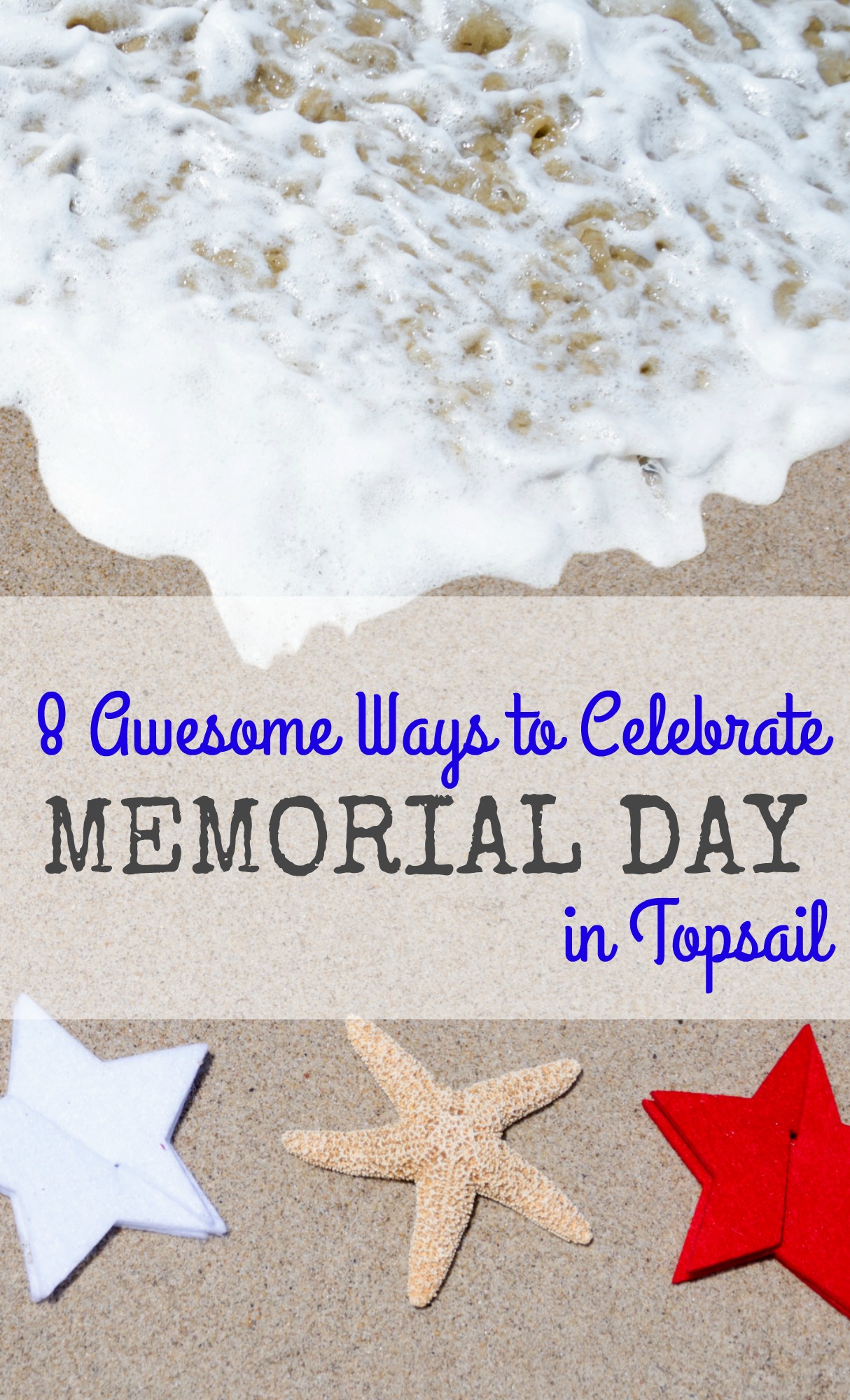 Comment on this post!